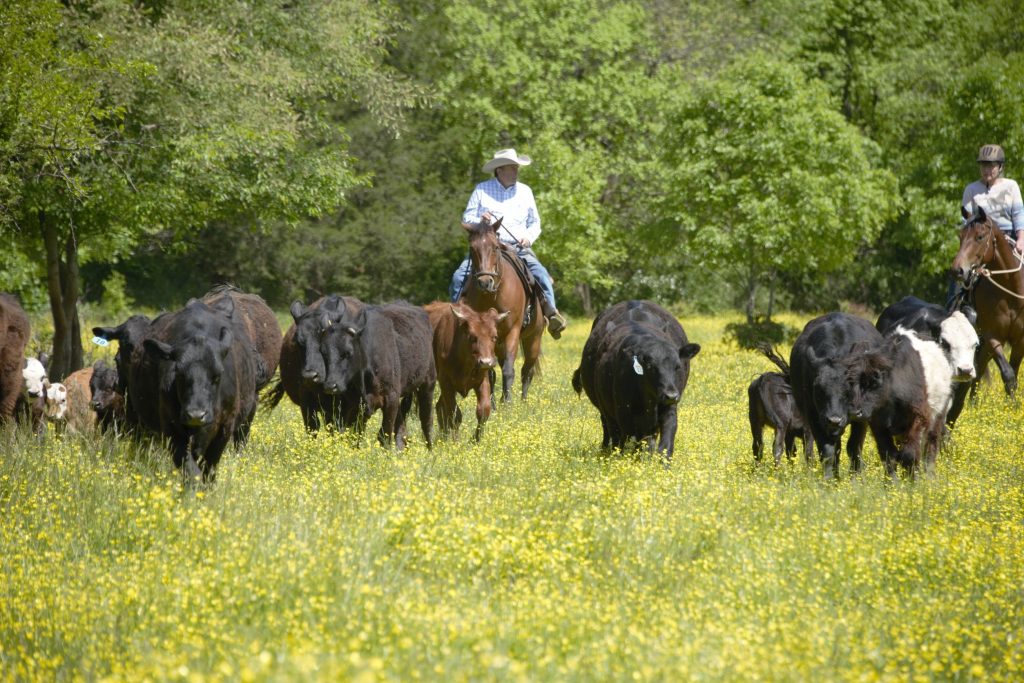 Winter is finally over.   All of us have been waiting for the weather to break so we can travel to new places with our horses.  Just as we think Spring is here, we have a new problem which will affect more people than Covid. The economy has taken a dive.  Fuel prices have skyrocketed.  Food prices (including shortages) are hitting new highs.  Farmers are slapped with unprecedented fertilizer bills, which will hurt you soon on hay and grain costs.  That trip you were planning with your horse and friends out west has all but evaporated.
I got in trouble with a lot of folks when, at the height of the Covid-19 pandemic, I stated that people should not be hostage to this and live in fear.  I suggested that despite the problems with social distancing, that trail riders should continue to travel and ride.  I felt then and now that wide open places are safe. I received some criticism from people that felt you should not travel anywhere outside of your home.  This is just not America and the freedom you enjoy and deserve. 
We have traveled all over America for the past 18 years creating television shows on places to ride.  I have been blessed to host Best of America by Horseback Television Show in virtually every state, Mexico, the Yukon, the Caribbean and jungles of Belize.  I am often asked where do I enjoy riding the most.  The high plains, the Chisholm Trail cattle drive route, the Oregon Trail, Santa Fee Trail and countless others have been wonderful.  However, the truth is, I enjoy riding the most closer to home in the constant beauty of Virginia, North Carolina and the southeast.  
I enjoy trail riders coming to our home and farm in Virginia to our cattle drives. It is often a new experience for the trail rider to create new bonds with their horse they did not know existed. Other equine related sports are wonderful such as barrel racing, polo, roping, etc., but cattle drives are not a competitive or pressure sport. Every rider secretly worries if they can do this or if their horse can do this. We have never found a horse or rider that was not overwhelmed with the new experience. They bond with their horse in ways they did not know existed. It is even more impressive when their horse loves it.
Forget worrying about driving great distances with fuel prices or the cost to travel. You can take a day drive to Virginia to our home and experience a new adventure. Our events are small with usually a dozen or so riders. We teach everything as a group or individually. There are no hot dogs and chips. Every meal is a full sit-down meal in our home dinning room. Stalls, hook ups, and parking is complimentary. If you decide to fly in, we can furnish quality rental horses. There are motel in Culpeper less than four minutes away from our farm.
In addition to the daily cattle drives, we include you in our Friday night team penning cattle event, if you wish. We have nightly campfires. We do shorter trail rides on our farm which has the easiest trails for any level rider, so you can relax and enjoy yourself. It pleases me greatly to see people creating a greater bond with their horse than they had before. Pat and I love to hear people talk about the dinners we serve. The comment we hear most ofter is, "this reminds me of being back at Grandma's for Thanksgiving dinner". People will sit and talk for hours around the table.
You work hard. You deserve to enjoy life, despite the problems of life. You need to take a break and treat yourself and your horse to a great weekend at our home. You deserve to be around people that enjoy the things you enjoy.So, come on home to Virginia and join us for a cattle drive. Lisa, in our office at 540-829-9555 will answer any questions and take care of everything. She can also suggest you watch one of our cattle drive videos on our YouTube channel at https://www.youtube.com/watch?v=5MzHIs2bHCo. Come enjoy a new experience with your horse. For more information visit: www.andorafarm.com.
The writer of this article is Tom Seay, Host and Producer of the television show, Best of America by Horseback, as seen on The Cowboy Channel and RFD-TV.  He is considered America's foremost authority on trail riding and he also organized and led successful and celebrated trail rides from the Atlantic to the Pacific Oceans and  another ride from Old Mexico through the American west to Canada.  He and his wife, Patricia, live in Culpeper, Virginia.
Tom SeayBest of America by Horseback Television Show