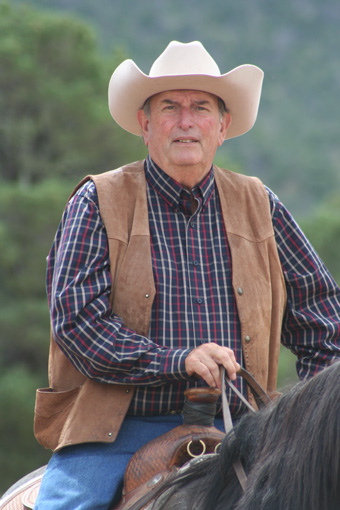 Last week, my wife, Pat and I met our son and his wife for dinner.  As he is a sheriff's deputy, he glanced at my car tags and asked if I knew my car tags were expired.  Yep, they sure were.
When I got home, I went on-line to renew it.  The Virginia DMV was kind enough to also show my driver's license expires this Spring.  My horse trailer expires in February and my stock trailer's State Inspection ran out on the 31st as well.
In our fast paced lives, we often overlook the details of routine things.  So, in this article, I thought I would reflect on some simple things that we do each year to get ready for that first trip the season.  
First, take a moment and check your driver's license renewal date and that of your spouse.  Make a hard copy on the printer and put it in your truck. I know folks will write and say that paper copies are not legal, but if you misplace your license, that hard copy makes things easier in a traffic stop.  I also make a hard copy or second copy of my insurance information, and Coggins papers.
Get a credit card for fuel only.  If it gets stolen or hacked, it has a maximum value such as $300, $500 or whatever you choose.  This safeguards your other higher limit cards.
Go by your bank and meet the manager.  If something goes wrong on the road, it gives you a real person to call who knows you.  You would be surprised what a bank manager can do for you in an emergency, if they know you. They can also flag your bank debit card that you are out of the country or traveling. Most debit bank cards will not work out of the country.  Some banks will decline purchases out of your usual purchase areas.  Knowing your local bank manager can fix a lot of stuff.
Call your vet and check to see if there are any special requirements, such as specific vaccinations, for your equine in the state you are traveling to. There may be a regional outbreak that limits travel or requires specific vaccinations or tests before they will let you bring an equine there.
Each spring, I take my LQ trailer for a quick 'spin around the block'.  My destination is the local feed co-op.  I have the truck and trailer weighed.  At most feed mills or co-ops, there is no charge.  This accomplishes several things:  First, you get a check of the electric brakes, signals, lights and wiring to see if they all work.  Second, you get a printed weight slip with date and weight printed on it.  With larger trailers these days, it gives you something to show a local police officer as an assurance that you are not overweight.  It happens.  It also lets you rest easier when you approach that remote ride location when you have to cross a local bridge with a weight restriction.
Your health:  Write neatly on an index card your insurance and health information (including one for each family member).  If there is an accident, most rescue squads will not let you go with them to the hospital, especially if there is a helicopter flight involved.  This gives the rescue folks the ability to save time at the hospital as the card shows, blood type, any allergic concerns, a list of medications being taken, your doctor's name and contact information, your insurance information and your contact information so they can also call you.   I know hospitals deny it, but decisions can be made quicker with this information including if you have insurance.  In the event of an accident, simply pin the card on the injured person so no time is lost waiting for information for faster treatment.
When we travel, we have two different people to check on our place.  If one person can not come by, you have a back up. Usually, I have one person come by in the morning and the other in the afternoon.  Make sure they know how to take care of things such as feeding, the name of your insurance company, if there is a storm or accident, such as someone driving through a fence.  They should know how to feed or care for your animals.  They should be able to get your mail and know your neighbors. Make sure they know how to get in touch with you and the place you are going.
Finally, we have picked out every 100 miles or so an emergency stop over.  When you have an engine problem, a sick animal or a weather emergency, you have a back up travel plan.  If you do not know of a place to stop in an emergency, you can also call our office and we may know of someone close by to help you out.
These suggestions are brief and the list of suggestions can be endless, but this might help in your planning for a new riding season.
As always, you can contact me directly at my personal e mail,  
tseay10@aol.com
 or call our office at 540-829-9555.