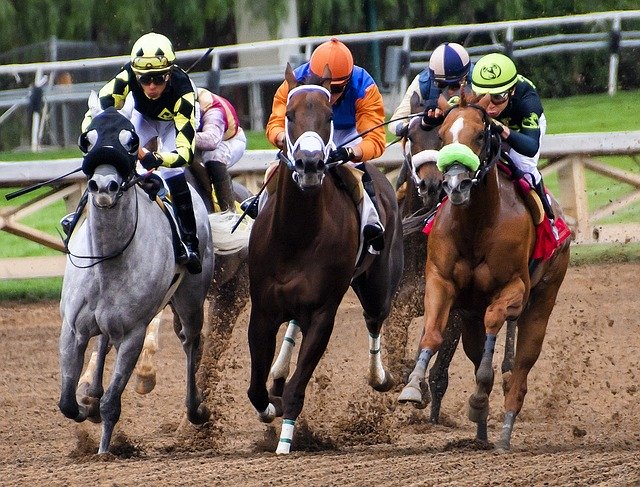 Ascot Racecourse is one of the most famous horse racing courses in the United Kingdom. It hosts some of the most prestigious horse races of Britain, like The Gold Cup and King George VI and Queen Elizabeth Stakes.
With the Royal Ascot nearing, you should also make your preparations for betting on Royal Ascot which is what all the others are doing now.
1- History
The Ascot Racecourse can boast of a long history. It was established in 1711 by Queen Anne who was trying to find a place for her "horses to gallop at full stretch".
The British Monarch also inaugurated a race named Her Majesty's Plate that same year. Seven horses competed in the race which comprised of three four-mile heats. It was a long-distance for all the competing horses and they needed a lot of stamina to cover such a distance. By comparison, the Royal Ascot races today are only one or two miles long.
By the early 19th century, the Ascot Racecourse had developed into one of the top sporting arenas in the country. It was around that time that a formal dress code tradition started at the course. The famous Beau Brummell, who also enjoyed a close friendship with King George IV, is credited for starting this tradition.
2- The Green Coats
The Green Coats have long been an essential part of the Royal Ascot. They were originally the ceremonial guard for the ruler but now their duties also include serving the racegoers. It is said that the green velvet clothing of these Green Coats was made from the curtains at Windsor Castle.
3- Lester Piggott
There have been many successful jockeys in the history of Royal Ascot but none more so than Lester Piggott. Many consider Piggott as one of the greatest flat racing jockeys of all time. The legendary man rode an incredible 116 Royal Ascot winners in a career that spanned 41 years. His total number of victories reached 4,493 which also included nine Epsom Derby wins.
4- Use of sheep at the course
Nowadays, the Ascot Racecourse is kept in perfect condition by the grounds men who work there. However, this was not always the case.
It might interest you to know that up until about 1920, sheep were used for this purpose. These sheep were employed regularly to keep the grounds in good condition.
5- Black Ascot
In May 1910, King Edward VII (who ruled the British Empire for more than nine years) died just before the Royal Ascot. This was the reason all the people at the racecourse dressed in black, and that year's event became famous as 'Black Ascot'.