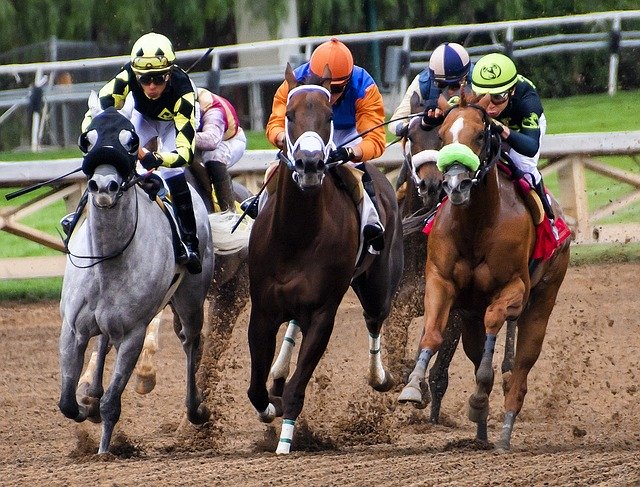 Horse racing is a hugely famous spectator sport, especially in the United States, the United Kingdom, and Australia. For punters, it is the best sport of all because it gives great betting opportunities.
One only has to follow a few simple steps for registration and then deposit a small amount to place their bets. However, before going straight to betting on Royal Ascot, it is highly recommended that one does a little research and familiarize oneself with all the associated terms and conditions of any offer. It only takes a few minutes but has several benefits to the punters
1- Red Rum's Grand National victory
Red Rum is regarded as one of the greatest racehorses of all time. His win over Crisp was one of the greatest moments in the history of horse racing. Crisp started the 1973 Grand National incredibly well and soon established an unassailable lead in the race. The contest looked over for the other contenders as Crisp reached the second to last fence with 20 lengths lead in hand.
However, Red Rum didn't give up and continued running with a thunderous speed. His pace was so incredible that he caught up with his rival in the final moments and ultimately won the race to stun all the spectators.
2- Kauto Star's revenge
The rivalry between Kauto Star and Denman became hugely famous in the horse racing world. Both gifted racehorses provided a great spectacle for the fans in the prestigious Cheltenham Gold Cup.
Kauto Star won the 2007 Gold Cup and entered the next year's race as a top favorite. However, the Paul Nicholls' trained horse suffered a shocking defeat at the hands of Denman who claimed the race by seven lengths.
Kauto Star came out stronger the following year and took his revenge. He claimed an emphatic victory over his rival, winning by an incredible 13 lengths.
3- Race of the Century
Grundy and Bustino were one of the finest horses of their time, with the former being named Europe's Champion Three-Year-Old while the latter claiming Europe's Champion Four-Year-Old. They faced each other for the first time in the 1975 King George VI and Queen Elizabeth Stakes, which was described as Britain's "Race of the Century."
Both contenders competed well and offered a great spectacle for all the horse racing enthusiasts. Grundy ultimately prevailed over Bustino but the margin of victory was only half a length. Following this race, Bustino never competed again while Grundy made just one more appearance before his retirement at the end of 1975.