A Horse, Of Course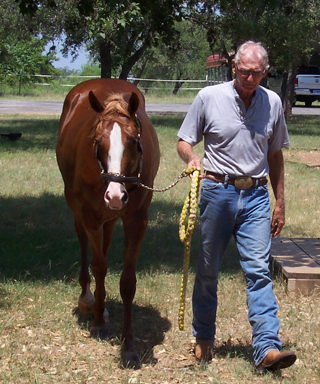 There are seven questions you should be asking if you want your business to grow and your profits to increase.
Ask these seven questions again and again and again…never quit asking.
1. Ask for information.
Ask your clients, your business associates and your competitors, "What is the biggest challenge you see today in the horse industry?" (Of course each answer will be a reflection of the specialized interests of the respondent—stabling problems, or owner/trainer relationships, breeding soundness, etc.)
2. Ask for business.
No matter what your business, you must ask for the sale. If you are selling horses, ask when they want the horse delivered…if you are in the boarding business, ask which stall they prefer….ask for what you want.
3. Ask for endorsements.
No matter your product, nothing is better to establish its value than an endorsement from a happy customer. When a customer says something nice about your service or product, ask if they'll "put it in writing." Tell them their opinion is important to you; important enough you would like to share it with others.
4. Ask for referrals.
There are a lot of horse businesses in which it is customary to pay a commission. Be sure you do, and do it quickly when you make a sale from a referral. If it is not customary, a surprise gift for anyone referring a new customer is a great way to say, "thank you." The surprise gift will long be remembered.
5. Ask for more business.
No matter what your product or service, there is usually something that compliments it and can be added to the sale. If a person buys a horse, they may need lessons, tack, insurance, or a way to transport the horse home. Be creative; the second sale is usually very lucrative.
6. Ask to renegotiate.
No matter what you are buying or leasing or renting, there is always the opportunity to "renegotiate." You can often get better deals when renegotiating; and if you can't, you can often find a better deal somewhere else. Be creative and open minded to widen profit margins.
7. Ask for feedback.
Feedback has often been called, "the breakfast of champions." You can find plenty of positive ways to expand your business and increase profit margins from the feedback offered by customers and clients. Put the feedback to work, correcting the weaknesses of your business and making the strengths even better. Feedback is the quick way to becoming the best.
Visit www.horsecoursesonline.com to earn certification as a horse trainer, riding instructor or stable manager. All courses online.