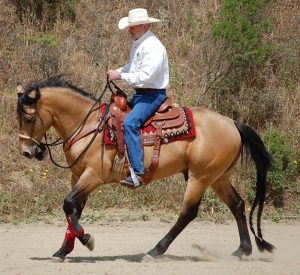 As the spring weather has finally arrived over the country, our thoughts and plans are to plan that much needed horseback trail ride vacation. I wanted to share with you some thoughts to make that trip more worry free.
My major concern on any travel is water. First thought is that we can get water anywhere at almost any time, so we do not worry but there is a hidden danger as we travel, especially for our horses and mules.
I love a good cup of coffee, especially when I travel. It wakes me up and keeps me going as we drive to so many great places. In the last month, Best of America by Horseback and our staff have traveled to the following states: Florida, Tennessee, Ohio, West Virginia, Georgia, Louisiana, Alabama, North and South Carolina. This totals 9 states but, trust me, the coffee, even the exact same brand, does not taste the same. The simple fact is the water is different everywhere.
The reasons for the off or different taste is local chlorination, minerals, and treatments. So, my point is this: Think about how different it is for the horse.
I first became aware of the seriousness of this problem many years ago on my first trip to Florida from Virginia. We had planned carefully every detail of our trip but when arriving in Florida, my horse did not seem thirsty. The water had a sulfur taste to it and my horse refused to drink. I later learned from a vet that most of their emergency calls to equine campgrounds were colic related due to horses not wanting to drink different water. They shared that we often overlook this as we ride through streams or by rivers and pond and offer water to our mounts. If they do not drink, we figure they are not thirsty. Big mistake.
What we do to help with this concern is simple. First, long before you leave home, take a few minutes to add a flavor to a bucket of water for your horse. In the most simple way, it introduces a new taste that may mask local off tasting water. When you hit the road and your horse does not seem thirsty, add the flavoring that the horse is used to, and it should solve the problem.
Another remedy is to simply use water from home and slowly blend it to the new location water. I do this often by carrying a bucket of water with "home"' water and set it in the shower of the trailer. If it spills, no problem, but it is easy to take out and offer to the horse along the trip at stopovers and save the stored water for the new location.
I know I will get e mails on this, but experience over time and many mistakes have taught me a few things I want to share along with the water suggestions. One suggestion, when you stop to eat or fuel up and will not be moving your rig for a while, ventilate the trailer for your horses' comfort. Parking lots are nothing more than warming trays that you sit your trailer and horses on while we eat in an air-conditioned restaurant. Therefore, we will often crank up the generator and open the bathroom door of live-in trailers. Simply plug in a cheap floor fan and let it blow the cool air back to the horses.  It may be unorthodox, but it moves the air and keeps the trailer cool as well.
When you travel, take a moment to find if there is a stockyard along your route.  It is a great emergency stopover that is usually close to a feed store and easy for large rigs to use. Most are open for an emergency pen and night light. While I would never use anyone's facility without asking, it is a safe place to park in an emergency, get water or help and is always open. Most facilities have a number to call. Although I have offered to pay to park in an emergency, I have never been charged. The point is, rural folks are understanding and often go out of their way to help you.
Take a few moments to reflect and add these tips to your planning and travel. If you are coming through central Virginia, you have a home with us for a layover or just to visit. You are always welcome.
I welcome your thoughts and comments on water concerns or what you use to share with our riders. As always, you can contact me anytime at my personal email, tseay10@aol.com.
Learn More about Best of America by Horseback Television Show, where you can join them and watch past episodes by visiting the website: www.bestofamericabyhorseback.com
Join Best of America by Horseback
June 15-17: Gathering at the Farm – Culpeper, VA
July 18-22: Cook Forest Trail Ride – Clarion, PA
August 25-26: Everything Equine Expo – Lumberton, NC
September 21-23: River Valley Horsecamp – Farmington, IA
September 28-30: Mackinack Horseman's Association – Mackinac Island, MI *FULL*
October 5-7: Daniel Boone Days – Culpeper, VA
February 1-3: Spirit of Suwannee Music Park – Live Oak, FL
February 14-26: Southern Production Tour
February 22-24: Equifest of Kansas – Topeka, KS
March 22-24: Northwest Horse Fair & Expo – Albany, OR
April 13-14: Great American Ranch & Trail Horse Sale – Lexington, VA
June 7-9: Gathering at the Farm – Culpeper, VA
July 16- August 5: Western Tour
October 3-15: Fall Tour
Cattle Drives at Tom Seay's Andora Farm in Culpeper, VA
2018: June 29-30; July 13-14; July 27-28; August 10-11; September 14-15; October 12-13; November 2-3
2019: April 5-6; April 19-20; May 3-4; May 17-18; May 31-June 1; June 14-15; June 28-29; July 12-13; August 16-17; August 30-31; September 13-14; September 20-21; October 18-19; November 1-2