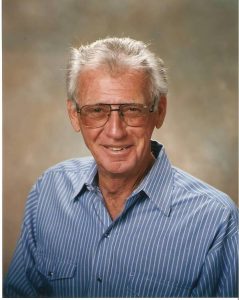 Dashing through the snow in a one-horse open sleigh; out to buy presents, on the very last day!
It's Christmas time, and horse time, and present time.
Whenever I think of Christmas I think of the horse that first pulled Santa's sleigh – after all, Santa started with a horse long before he switched to reindeer.
The first horse driven by Santa Claus was probably a Friesian of the Netherlands. I come to that conclusion because Santa Claus is really Saint Nicholas, bishop of Myra, whose feast day, December 6, is a holiday for Dutch children. The Dutch called him Saint Nicholas, but in the 1800's New Yorkers got into the holiday spirit, and changed his name to Santa Claus.
With that in mind, I always picture Santa Claus driving a one-horse sleigh pulled by a Dutch Friesian.
And the scene makes quite a picture. There's Santa in his red suit, with his long white beard, and his red cap, and the snow bright all around. And, there's the Friesian horse, solid black, as all Friesians are.
The Friesian and Santa are a well matched pair; both known for being of admirable character, docile, willing, and of cheerful temperament.
Now there they go – dashing through the snow delivering presents to all the good little horse-owners of the world. And when they are done, Santa will give his horse Christmas day off, so he can romp and play in the snowy field.
A couple of chopped apples, or a few carrots, plus plenty of fresh water and good hay, will make the horse's holiday a special treat. But, that still leaves a gift list for the horse lover in your life.
Practical gifts which cost $20 or less include brushes, lead ropes, grooming totes, buckets, books, and bottled grooming products. A subscription to a horse magazine, an equine calendar, equine art, gloves and other horse attire could be added to the gift list.
Personal gifts may be monogramed halters, tack bags or horse blankets. For the really special person in your life – a new saddle, a pair of chaps, a complete show outfit, or a new truck to pull the new horse trailer!
Of course, there's always the gift card or certificate from a favorite tack store.
Sometimes the best presents are thoughtful gifts you can make or do for the horse lover. A scrapbook of ribbons and other mementos that were gathered through the year is always a cherished surprise. A "gift certificate" for stall cleaning and help around the stable is another gift idea.
For the non-horse spouse or family member, who has supported the horse and horse lover all year, a kiss and a promise that they won't have to attend every horse show next year may be a most welcomed gift!
Here's hoping the man in the red suit and his magnificent Friesian-pulled sleigh bring you and your horses all your Christmas wishes!
Visit www.horsecoursesonline.com to earn certification as a horse trainer, riding instructor or stable manager, or work toward a Bachelor of Science degree in Equine Studies. All courses online.