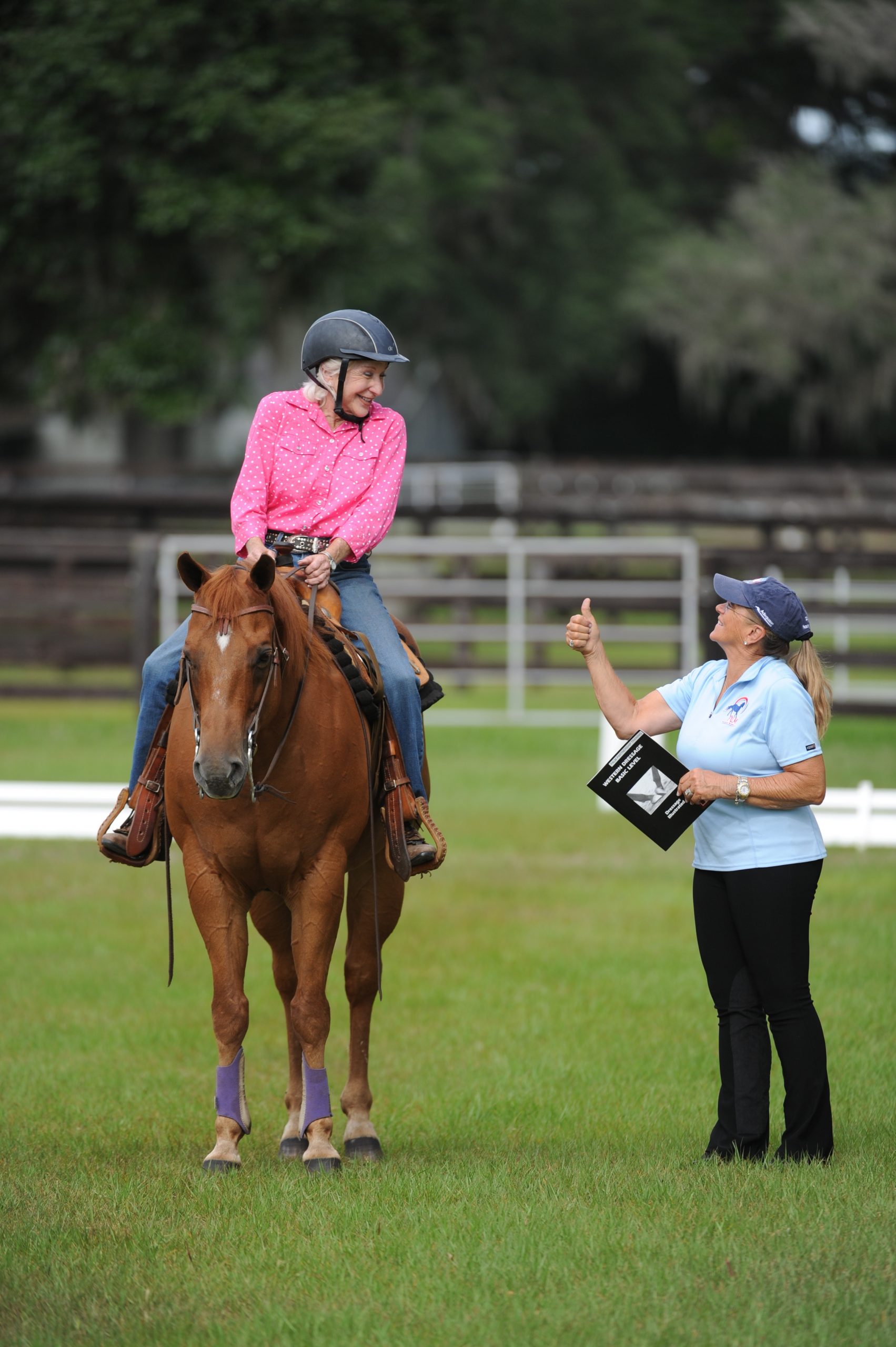 When it comes to practicing your dressage test, you can use a "call person" or memorize the test. The choice is yours. The length of a dressage test can be very intimidating to remember, but I think it is always better to memorize the test.
One good thing to know is that when competing a dressage test, if you forget or go off pattern, you will not be disqualified. You will receive a 2-point penalty and be allowed to regain your correct spot and continue. You will receive a normal score and can still place at the show. Of course, you really don't want to go off pattern during competition, as it can be disturbing to your test.
A call person can serve as extra support during your test. Having a call person may help you concentrate more on your horse and your performance. When you have shown the test a few times, you will feel more comfortable with the test and be able to complete it without a call person.
Here are my tips and suggestions on how to learn dressage tests:
Learn the test by reading the test and following it on a blank dressage ring.
Using an erasable pen, draw the test on the laminated blank dressage ring. Draw each component one by one. The dressage test books that we have will also let you see each component so you can really learn how to be accurate when riding the figures and transitions.
Walk the test on the ground in the dressage arena.
If you are starting to compete or need to improve your scores, you need to have more accuracy in your figures and transitions. When you are at the show and the ring is closed to horses, inquire with the show secretary and see if you can walk your test in the arena. This is a great time to gain confidence, confirm your memorization, and be more accurate when riding the test.
You can also use your vision and recite the test looking at the dressage arena. I also start the test over if I come to a spot where I forget what comes next or make a mistake. This is also good to do when you take a break in the warm up ring and when you have your boots wiped off prior to entering the ring.
Tips when you use a caller:
Practice at home with the caller you are going to use in the ring.
Make sure the caller knows you and your horse and that their voice is one that you can recognize and hear.
When you practice with your caller, make sure the caller does not call the components too soon or too late. If so, practice until the caller gets the timing right for each component.
Make sure your caller will go to E or B with the wind behind their back if the test takes place outside in the weather.
The caller can be of great help, or they can mess you up. You have to practice with the caller, and be sure that the caller is very experienced with the test.
A caller can be a great confidence boost. If you feel more comfortable with a caller, use one. Whichever method you choose, good luck and have fun! To help you prepare and practice, I have wonderful laminated Dressage Test books that are a perfect tool to learn the tests. You can purchase any level from us by visiting our website.
We love to share our dressage backgrounds and knowledge with you and would love to have you come ride with us. You can join us at our farm in Ocala, Florida, or at one of our Ride Well Clinics on our USA Tour at a location near you.
For more information on these training materials and more, as well as clinics, please visit www.lynnpalm.com or call us at 800-503-2824.